Where to get tax preparation help
Published: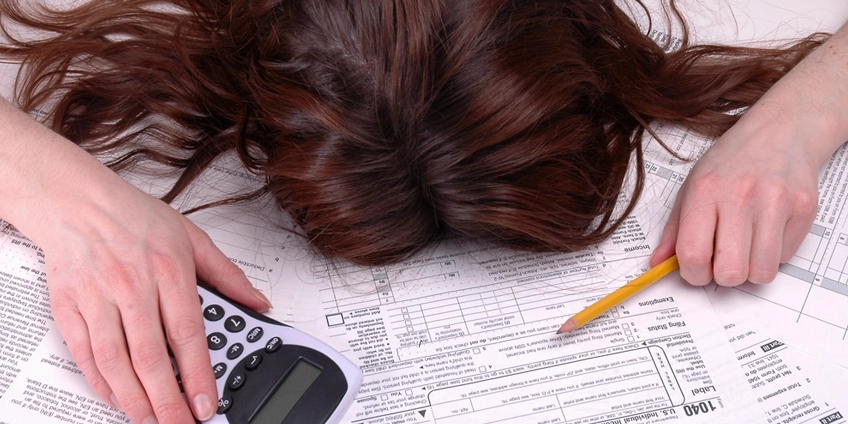 When tax season is upon you and you're too busy with work/family obligations, or you're buried in earnings statements and profit-loss sheets, it may be time to seek help with your tax preparation. There are many ways you can get help with preparing your tax return, whether you prefer using the Internet, telephone, or meeting with someone face-to-face.
Online Tax Preparation Help
The most first place people look for tax help is usually the Internet. You can purchase tax preparation software from companies such as TurboTax or H&R Block, which help walk you through the process of filing your return. A basic Federal tax return is generally free to file and there may be a small fee to file your state tax return. Many taxpayers like to use this type of software program because it saves your information for the next year.
The IRS's official website (irs.gov) is another resource for tax help. Here, you can even prepare and file your return — and you may be able to file for free if you earn $57,000 or less per year (through the IRS Free File service). You can also download tax forms and publications, find the latest tax news, and track the status of your Federal tax refund using the "Where's My Refund?" online tool.
Professional Tax Preparation Help
If your tax return is going to be too complex for online tax software to handle, you may want to consider getting professional tax help from a reputable accountant or company. While the initial fee may seem high, remember that you are saving yourself the time and aggravation of having to prepare the return alone. Also note that a tax professional can find all the tax credits and/or tax deductions that you are eligible for, potentially saving you a lot more money on your taxes overall.
While the cost of professional tax preparation varies by region, according to the National Society of Accountants (NSA), the average cost of professional tax preparation for a 1040 Tax Form with itemized deductions (Schedule A) plus a state tax return is $246. The cost of getting a simple 1040 Form (without itemized deductions) prepared by a tax professional averages around $143.
When looking for professional tax preparation help for the first time, try to contact an accountant well in advance of the April 15th filing deadline (unless you are able to file a tax extension). Accountants with excellent reputations are typically all booked up by February or March. When hiring a tax professional, make sure to research them by looking for testimonials by satisfied customers, as well as the status of their license granted by the IRS or state agency.
Free Tax Preparation Help
There are several options for those looking for free tax help with preparing and filing their returns. First, the IRS Tax Help Line (800-829-1040) is available for individuals with Federal tax questions. You can listen to pre-recorded messages on a variety of tax topics, check the status of your Federal tax refund, and order tax forms, instructions, and publications.
Second, the IRS has a program called Volunteer Income Tax Assistance (VITA) which provides free tax preparation in numerous communities for taxpayers with simple returns as well as the elderly. VITA programs are generally offered in communities through local organizations that have partnered with the IRS. You can find a VITA site near you by going to the IRS website (irs.gov) or by calling (800)906-9887.
Finally, if you have a tax issue that you cannot resolve online or on the phone, you may be able to get face-to-face tax help at a local IRS Taxpayer Assistance Center. Visit the IRS website (irs.gov) to find the locations and hours of centers in your area.
For more information about free tax preparation help offered by the IRS, please see IRS Publication 910 (IRS Guide to Free Tax Services) which you can find online (irs.gov) or request by telephone (800-829-3676).
Conclusion
As you can see, there are many options for getting tax preparation help. You can always forego the assistance of a program and research your Federal/state tax regulations yourself. But for most people, the cost of paying for tax preparation help is worth the annoyance and frustration of doing it alone. You have a variety of choices when it comes to enlisting tax help, whether you need help with preparing, filing, and/or paying your taxes. Choose what works best for you and as always, make sure to do your research before hiring anyone.
---