Unemployment Tax Refunds Are Being Sent to People Who Overpaid Their Taxes
Published: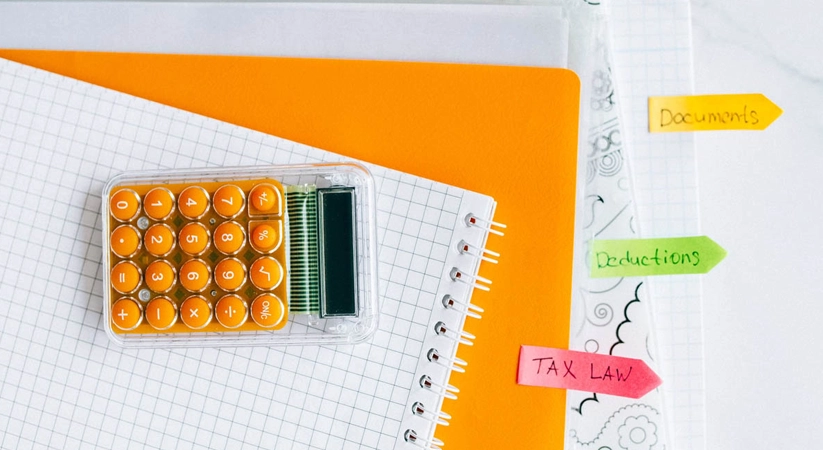 IRS Prepares to Send 4 Million Refunds for Unemployment Compensation Overpayments
The IRS announced that it will be issuing another round of income tax refunds to nearly 4 million taxpayers who overpaid their federal taxes on unemployment benefits (both regular and federal extended benefits) received last year. This has been happening because of the new tax exclusion for unemployment benefits, which was introduced by the American Rescue Plan Act of 2021 in March.
This article provides information about unemployment tax refunds, as well as the new tax exclusion for unemployment compensation, and how the changes will affect the latest tax season based on recent IRS news releases.
Unemployment Tax Refunds
According to the IRS, tax refunds by Direct Deposit will begin July 14 and refunds by paper check will begin July 16. Note that the IRS previously issued refunds related to the unemployment payments exclusion in May and June, and it will continue to issue refunds throughout the summer. The IRS is prioritizing recalculating impacted tax returns from single taxpayers with simple, individual returns over those with more complex returns, and delays are to be expected.
To ease the burden on taxpayers, the IRS has been reviewing Forms 1040 and1040-SR that were filed prior to the law's enactment to identify those people who are due an adjustment. For taxpayers who overpaid, the IRS will either refund the overpayment, apply it to other outstanding taxes, or other state federal taxes owed.
For this round of reviews, the IRS has identified approximately 4.6 million eligible taxpayers who may be due an adjustment. Of that number, approximately 4 million taxpayers are expected to receive a tax refund. The refund average is $1,265, which means that some people will receive more and some will receive less.
In general, taxpayers will receive letters from the IRS within 30 days of the adjustment to inform them of what kind of adjustment was made (such as a refund, offset to pay any unpaid debts including state unemployment compensation debts, or payment offset for other authorized debts) and the amount of the adjustment.
RELATED: How Does the American Rescue Plan Act (ARPA) Affect Your Taxes?
New Tax Exemption for Unemployment Compensation
The American Rescue Plan Act (ARPA) was signed into law by President Biden on March 11, 2021. This bill was designed to help the millions of Americans who continue to struggle to find work due to COVID-19 and it makes a lot of changes to pandemic-related federal unemployment insurance benefits.
The American Rescue Plan Act includes a new tax break on unemployment insurance benefits that were received during 2020. Typically, unemployment insurance benefits are reported on a separate form called the 1099-G Form sent out by your state unemployment office to inform you of any received unemployment insurance benefits that may need to be reported on your federal income tax form. Unemployment insurance benefits usually are considered taxable – but the ARPA provision allows taxpayers to exclude the unemployment compensation they received in 2020, up to a certain limit.
The exclusion allows up to $10,200 of 2020 unemployment compensation to be excluded from taxable income calculations. That means the first $10,200 of unemployment compensation you received in 2020 on your 1099-G Form will not be subject to federal income taxes and you won't need to make tax payments. The exclusion applies to individuals of any filing status, including married individuals filed jointly whose modified adjusted gross income (MAGI) was less than $150,000 in 2020.
This unemployment tax break can be claimed on your federal income tax return (Form 1040 or Form 1040-SR), but it does not necessarily apply to your state income taxes. You should check with your state's tax agency to see if they are offering a similar tax break for the unemployed.
Please note: If you have received a 1099-G Form but did not receive unemployment payments in the year prior, you may be the victim of identity theft and fraud. Contact the IRS immediately to tell them you may be the victim of identity theft and to put a fraud alert on your account.
RELATED: Changes to Unemployment Benefits Under the CARES Act
Should You File an Amended Federal Tax Return?
The IRS says that most taxpayers do not need to take any action and there is no need to call the IRS.
However, if you are now eligible for tax deductions or refundable tax credits (as a result of the excluded unemployment compensation) that were not claimed on your original tax return, you should file a Form 1040-X (Amended U.S. Individual Tax Return).
According to the IRS, taxpayers should file an amended return if they:
Did not submit a Schedule 8812 with the original return to claim the Additional Child Tax Credit and are now eligible for the credit after the unemployment compensation exclusion
Did not submit a Schedule EIC with the original return to claim the Earned Income Tax Credit (with qualifying dependents) and are now eligible for the credit after the unemployment compensation exclusion
Are now eligible for any other income credits and/or deductions not mentioned below (make sure to include any required forms or schedules)
Wish to change their withholding status
Learn more about income tax withholdings
Taxpayers do not need to file an amended return if they:
Already filed a federal income tax return and did not claim the unemployment exclusion; the IRS will determine the correct taxable amount of unemployment compensation and tax
Have an adjustment, because of the exclusion, that will result in an increase in any non-refundable or refundable credits reported on the original return
Did not claim the following credits on their federal tax return but are now eligible when the unemployment exclusion is applied: Recovery Rebate Credit, Earned Income Tax Credit with no qualifying dependents or the Advance Premium Tax Credit. The IRS will calculate the credit and include it in any overpayment
Filed a married filing joint return, live in a community property state, and entered a smaller exclusion amount than entitled on Schedule 1, line 8
Remember that in addition to the new unemployment tax exclusion, the American Rescue Plan Act also creates a third round of stimulus checks for eligible individuals. The payments are distributed by the IRS via Direct Deposit, paper checks, or prepaid debit card, depending on the recipient. If you want to find out the status of your stimulus check, you can use the IRS "Get My Payment" online tool.
The third round of stimulus checks is worth up to $1,400 per person or $2,800 for a married couple that files taxes jointly. (The first round of stimulus checks was worth up to $1,200 per person and the second round of checks was worth up to $600 per person.) Households with dependents receive an additional $1,400 for each dependent.
>> Check the Status of Your Stimulus Payment
For further information, additional guidance, or help filing your taxes or amended returns, speak with a tax professional to learn more
---