Coronavirus Stimulus Package & Government Funding Bill Signed Into Law
Published: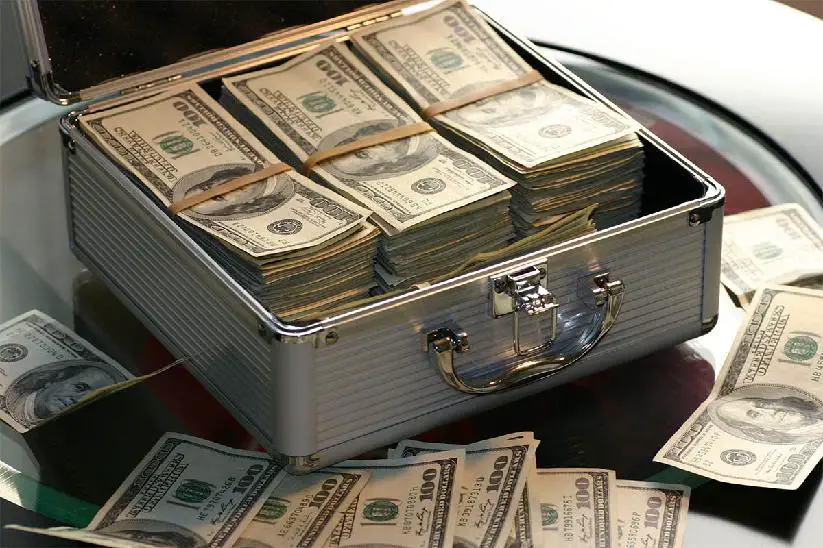 New Legislation Includes $600 Stimulus Checks, $300 Weekly Unemployment, and More
On Sunday night (December 27, 2020), President Trump signed a $908 billion stimulus deal that renews certain government benefits for COVID-19 economic aid. The legislation also includes $1.4 trillion of federal spending for numerous foreign and domestic programs, which will help to avoid a government shutdown.
Here are the main highlights of this latest Coronavirus relief bill and how it will affect Americans who are struggling with the effects of widespread lockdowns and business closures.
$600 Stimulus Payments for Individuals
This new stimulus bill includes a $600 payment for eligible individuals, plus $600 for each eligible dependent child. There is no limit on the number of children you can claim, however, a child must be under age 17 to qualify. In order to be eligible, your adjusted gross income (AGI) must be below $75,000 for single individuals. A married couple with AGI below $150,000 is eligible for a $1,200 check. The federal government is working on how these stimulus checks can be made as direct payments so they can be quickly dispensed among the U.S. population.
Remember that the original Coronavirus Aid, Relief, and Economic Security (CARES) Act was signed into law in March 2020, which provided a stimulus payment of up to $1,200 for qualifying individuals.
$300 Weekly Federal Unemployment Benefits
The COVID-19 crisis and lockdowns have resulted in millions of unemployment claims. This latest bill includes up to $300/week of unemployment benefits for 11 weeks, which means the extended jobless aid will end on March 14, 2021. (The original CARES Act provided $600 weekly unemployment benefits.)
This recent legislation also includes an extra $100/week for the Pandemic Unemployment Assistance program, which is designed mainly for freelancers and independent contractors.
$285 Billion for Small Businesses via the Paycheck Protection Program (PPP)
The government is giving another $285 billion to the Paycheck Protection Program for loans to small businesses. Also included is $12 billion that is specifically designated for minority-owned businesses.
The PPP was created under the CARES Act back in March 2020. The new stimulus package includes stricter rules for PPP loans, including a $2 million loan limit plus a requirement that borrowers must have less than 300 employees and experienced a 25% drop in sales from the previous year in at least one quarter. Furthermore, publicly-traded companies will not be eligible for apply for PPP loans anymore.
$82 Billion for Schools
The new COVID-19 stimulus package provides approximately $54 billion for K-12 schools and $23 billion for colleges/universities.
$70 Billion for COVID-19 Testing & Vaccines
Almost $70 billion is designated for various public health programs, which includes about $20 billion for Coronavirus vaccines, $8 billion for the distribution of vaccines, and $20 billion for state-run medical testing and the "test-and-trace" programs. It also includes funds for emergency loans to help insure mortgages for elderly care centers.
$35 Billion for Clean Energy Projects
The new legislation provides $35 billion for solar power, wind power, and other "green" energy programs. It also includes new federal rules for regulating hydrofluorocarbons (the greenhouse gases that are commonly found in large household appliances such as refrigerators and air conditioning units).
$13 Billion for Food Assistance Programs
The Supplemental Nutrition Assistance Program (SNAP) has been expanded with a 15% increase in monthly food stamp benefits. This will last for 6 months, starting on January 1, 2021. There is $13 billion for nutrition assistance, including $400 million for food banks and pantries. Another $175 million is designated specifically for programs that fall under the Older Americans Act, including Meals on Wheels.
$10 Billion for the Child Care Industry
These funds are aimed at helping child care providers who are struggling with low enrollment or closures of their facilities. This is intended to help continue paying staff as well as families who need help with tuition payments.
Over $7 Billion for High-Speed Internet Programs
The new stimulus bill sets aside $7 billion for the expansion of broadband internet access and provides up to $50/month for low-income families to pay for the cost of Internet bills. There is also $300 million specifically for adding broadband infrastructure in underserved rural communities, as well as $1 billion in grants for tribal Internet programs.
What's Included in the Rest of the Government Spending Bill?
The government spending bill (attached to the COVID-19 stimulus deal) includes $1.4 trillion in funding for many foreign and domestic projects. Here are some of the programs that are receiving money from this legislation.
Domestic Spending:
Smithsonian – $1 billion
National Arts & Humanities – $167 million
National Art Gallery – $154 million
Kennedy Center – $26.4 million
Woodrow Wilson Center – $14 million
Foreign Spending:
Asia R.I.A. – $1.4 billion
Egypt – $1.3 billion
Sudan – $700 million
Israel – $500 million
Ukraine – $453 million
Burma – $135 million
Nepal – $130 million
Cambodia – $85.5 million
Pakistan – $25 million
What's Next: Congress Voting to Increase Stimulus Checks to $2,000
House Democrats are set to vote on a standalone piece of legislation that would increase the $600 stimulus checks for individuals for $2,000 each. This is based on comments made by President Trump last week when he first refused to sign this Coronavirus relief bill. While the measure is expected to pass in the House of Representatives, it is unlikely to pass in the Senate, which is controlled by a Republican majority.
How Do I Check The Status Of My Stimulus Payment
Head to the IRS webpage to check the status of all stimulus checks.
---