Money Coach: Do you suffer from taxpayer anxiety disorder?
Publicado: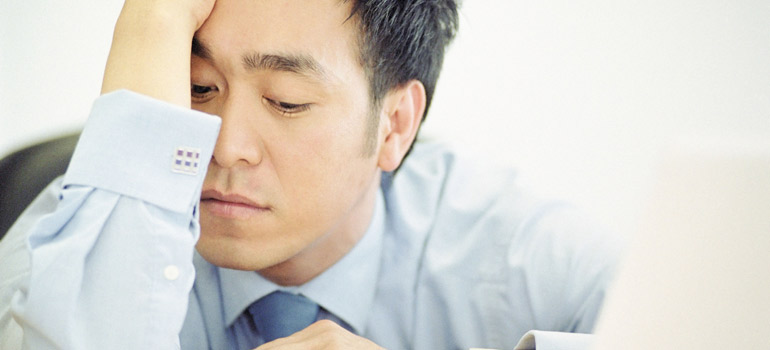 Are you happy and relieved that April 15 has come and gone? I am! I love tax day, but that wasn't always true for me. Tax day is a mirror for your relationship with money. For most people, taxes are their biggest expense of the year.
What was your experience in 2013?
Characteristics of a Healthy Taxpayer
Maintaining a tax savings account
A sense of control, calm and peace of mind while preparing your taxes
An empowering, systematic approach to tracking your personal and business expenses throughout the year
A positive, easy and affirming relationship with your accountant
Taking time to reflect on what went well with taxes this year and what you can improve upon
Taking action now to set yourself up for success next April
Receiving refunds
Characteristics of People with TAD (Taxpayer Anxiety Disorder)
Suffering from behavior related to tax matters: overspending, overeating, overworking, distraction, deprivation, isolation, dishonesty, imbalance, poor physical health, anxiety, loss of sleep, restlessness, irritability or loss of appetite during or around tax season
Inability to address tax problems in a timely manner
Owing back taxes
Remaining disempowered and uneducated about your personal tax strategies and liabilities, a.k.a. "just signing the papers"
Going into credit card debt to pay taxes
Avoiding tax related responsibilities: paperwork, mail or phone calls
Behavioral paralysis with respect to addressing tax-related matters
A frightening, threatening or disconnected relationship with your accountant
Doing the same thing year after year expecting different results
Unexpectedly owing taxes
I used to be the client that my CPA dreaded. Before getting help from a money coach, I was terribly disorganized with my finances, which contradicted the Type-A tendencies in other areas of my life.
I suffered through the process of cobbling together reliable information based on boxes of receipts, scribbled notes in multiple notebooks, and bank statements.
Now, I am my accountant's dream client.
And the best part? The discipline for staying in control of my money takes just five minutes a day. Amazingly, taking this leap of faith and becoming mindful with my money impacted every area of my life from family dynamics to intimate relationships to business growth.
Account balances aside, a new, sustainable and holistic approach to financial freedom is just a phone call away.
Happy Spring!
---