Markos Banos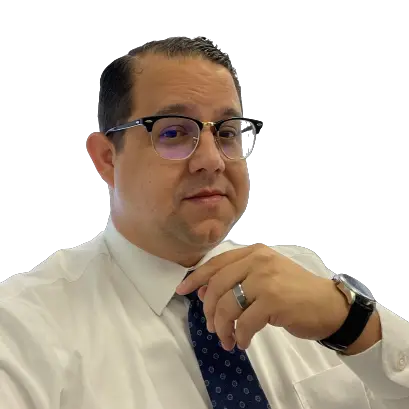 Markos M. Baños Cabán, Esq., serves as Director of Resolutions at Community Tax LLC after years of serving his clients as a tax practitioner and an attorney. He has turned his passion for service into a successful career in management and now leads a team of practitioners and service professionals dedicated to delivering consistent results for their clients. Markos' team helsp clients develop tax resolution strategies for any kind of tax conflict, from IRS audits, to tax liens, to tax debt. Whether clients are trying to settle with the IRS, state tax authorities, or collection agencies, Markos has the tax knowledge and experience to help through a complicated tax situation. Having worked for many years as an attorney, Markos knows how to provide the best-possible customer service to make any tax situation less stressful. He is a licensed attorney, tax practitioner, and notary public.
Career
Markos graduated with honors from the University of Puerto Rico, Arecibo Campus with a Bachelor's Degree in Spanish American Studies. Afterward, he obtained his Juris Doctor from the University of Puerto Rico School of Law. Markos practiced law as a licensed attorney for Abogados de América Law Offices and managed cases in a number of different areas, including torts, property law, estates and trusts, commercial litigation, contracts law, criminal law, and others. Markos also worked as a Manager for an Industrial Equipment corporation, which he credits for his ability to maintain a fast and productive workflow.
Get to Know Him
During his studies, Markos was heavily involved in student government. He's also a published researcher who's proficient in both English and Spanish.
Certifications & Accreditations
Licensed to Practice Law in the Commonwealth of Puerto Rico
Licensed Notary Public in the Commonwealth of Puerto Rico
Connect with Markos
Written Articles
No Articles Found
---