Instrucciones para el formulario de impuestos 1040
Publicado: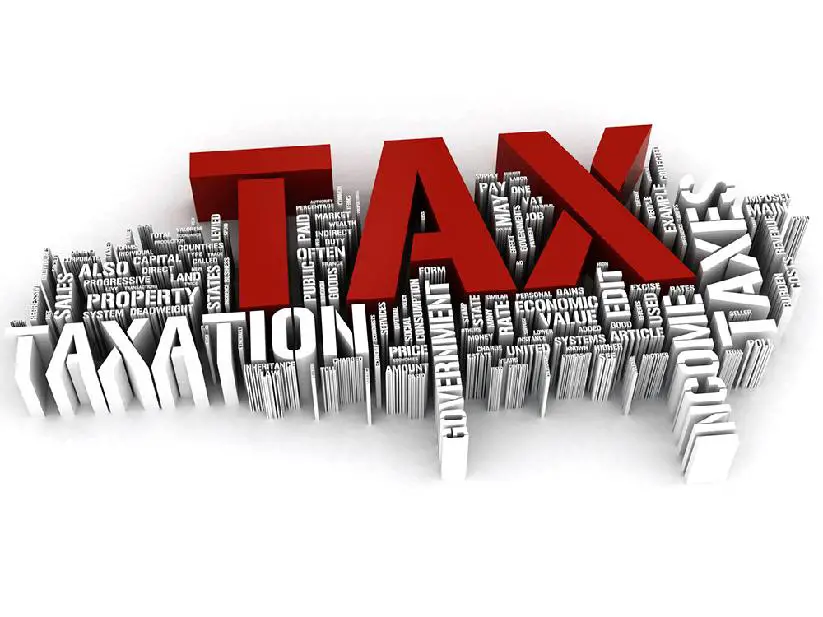 IRS Tax Form 1040 (U.S. Individual Income Tax Return)
If you are a United States citizen you will need to file a federal income tax return every year to determine how much you owe in federal income tax. Although many people are intimidated by the thought of filing their tax return, there is no reason to panic each April. Income tax filing is a process that millions of people complete successfully every year.
Name, Address, and SSN
Provide your name, address, and Social Security Number (SSN). Note that a missing or incorrect SSN can result in an increase of tax, a delayed tax refund, and a reduced tax refund. If you are a resident or nonresident alien, provide your Individual Taxpayer Identification Number (ITIN) wherever your SSN is requested on the tax return.

Estatus de declaración
The federal tax filing statuses include: single, married filing jointly, married filing separately, head of household, and qualifying widow(er) with dependent child. You may qualify for more than one filing status, in which case you will have to make a choice. In that situation, you should choose the filing status that will result in the lowest tax.
Exemptions
The IRS allows taxpayers to claim personal exemptions for themselves and their dependents. A personal exemption is similar to a tax deduction because it reduces your taxable income. For tax years 2009 and 2010, the maximum personal exemption is $3,650 ? note that your personal exemption amount may be less if your income exceeds a certain amount. Your personal exemption information must be 100% accurate on your tax return because it largely impacts how much federal income tax you owe.
In order to claim someone as a dependent on your tax form, you must be providing at least half of that person's support. If the person is a blood relative or your spouse, they do not need to be living with you for the duration of the year, but otherwise cohabitation is a requirement for the dependent exemption. The gross income of this dependent must be less than the personal exemption amount for that tax year. However, if the individual is under 19, or under 24 and a full-time student, the tax strategy of claiming them as a dependent can still be used.
Income
The IRS defines 'income' as any money that you receive during the given tax year. Most people can simply review their W-2s (Wage and Tax Statements) to determine their annual income.
Taxable income, generally speaking, is the gross income of an individual or corporation, less any allowable tax deductions. It's important to realize that taxable income can encompass more than just your annual salary.  Taxable income can include profits from stocks or real estate sales, as well as winnings from the lottery, betting on horse races, or any casino (domestic or abroad). Even the cash value of bartered items is considered taxable income.
Income that may be part of your gross income but is not identified as 'taxable income' would include: child support, proceeds from life insurance policies, inheritances, Workers Compensation payments, Welfare benefits, compensation awarded as a result of physical injury, education scholarships or grants, and income paid to your retirement account (either a 401k or IRA, up to a certain amount).
Overall, taxable income is that portion of your gross income which is subject to taxation by the governing authority, minus any allowable itemized or standardized deductions. Your taxable income is basically the amount of your income that is subject to income tax. [What qualifies as 'taxable income' is defined in Section 63 of the Internal Revenue Code, and 'gross income' is defined in Section 61 of the Internal Revenue Code.]

Adjusted Gross Income
Su Ingresos brutos ajustados (AGI) is defined as your gross income from all taxable sources, minus certain allowable tax deductions. These 'allowable deductions' (also known as 'above-the-line deductions') may include unreimbursed business expenses, medical expenses, alimony, moving expenses, or deductible retirement plan contributions.
Your AGI is important when determining your overall tax liability because it can affect your tax bracket, how much you can contribute to qualified retirement accounts, and which tax credits you may qualify for.
On the other hand, 'gross income' refers to all income that you received in the form of money, goods, property, and services that is not exempt from tax. This can include any income from sources outside of the United States, as well as income from the sale of your home.
Tax and Credits
If you qualify for any tax credits or tax deductions, you will want to take advantage of them. Tax deductions reduce your taxable income and tax credits reduce the actual amount of tax that you owe ? both will increase your chance of receiving a tax refund. Make sure you understand how to properly claim any income tax benefits, as mistakes will delay the processing of your return.
Tax deductions lower your taxable income and they are equal to the percentage of your marginal tax bracket. For instance, if you are in the 25% tax bracket, a $1,000 deduction saves you $250 in tax (0.25 x $1,000 = $250). There are two main types of tax deductions: the Standard Deduction and Itemized Deductions. A taxpayer must use one or the other, but not both. It is generally recommended that you itemize deductions if their total is greater than the standard deduction.
Tax credits, on the other hand, provide a dollar-for dollar reduction of your income tax liability. For instance, a $1,000 tax credit actually saves you $1,000 in taxes. A tax credit is always worth more than a dollar-equivalent tax deduction, because deductions are calculated using percentages. Referring to the numbers above, you can see that a $1,000 credit offers $750 more in savings than a $1,000 deduction.
If you have children, you may be eligible for the Crédito Fiscal por Hijos which is a credit worth up to $1,000 for each qualifying child. This credit can help reduce or eliminate your overall tax bill and provide some financial relief for parents raising children.
El Alternative Minimum Tax (AMT) is an extra tax that some people are required to pay in addition to their regular income tax. The main goal of the alternative minimum tax is to prevent high-earners from using tax strategies and special benefits to greatly decrease their tax liability. Over the years, however, the alternative minimum tax has changed quite a bit. Currently, it affects many taxpayers ? including those who do not have very high income. There are several things that can cause alternative minimum tax liability. The most common AMT triggers include: personal exemption, medical expenses, incentive stock options, tax-exempt interest, and long-term capital gains.
Other Taxes
Self-Employment Tax (also called 'SE tax') is a Social Security and Medicare tax aimed mainly at individuals who are self-employed. The SE tax payments you make go towards your coverage under the federal Social Security system.  Social Security coverage essentially provides retirement benefits, disability benefits, health care benefits (Medicare), and survivor benefits. Note that whenever SE Tax is mentioned, it generally only refers to Social Security and Medicare taxes, and does not include any other taxes that self-employed individuals may be subject to.
Payments
Withholding tax (also known as 'payroll withholding') is essentially income tax that is withheld from your wages and sent directly to the IRS by your employer. In other words, it's like a credit against the income taxes that you must pay for the year. By subtracting this money from each paycheck that you receive, the IRS is basically withholding your anticipated tax payment as you earn it ? sometimes called 'pay-as-you-earn' taxation. While you cannot avoid withholding tax altogether, you can control the amount that is withheld from each paycheck when you fill out your W-4 tax form.
Estimated tax is the method that individuals and businesses use to pay tax on their income that is not subject to withholding. This may include income from self-employment, interest, dividends, alimony, rent, gains from the sale of assets, prizes, and awards. You also may have to pay estimated tax if the amount of income tax being withheld from your paycheck (salary, pension, or other income) is not enough. Estimated tax payments are typically made in quarterly installments using IRS Form 1040-ES, which can be filed electronically or by paper mail.
El Earned Income Credit (EIC) — also called the 'Earned Income Tax Credit' — was created to help low-income workers, self-employed individuals, and their families. The Earned Income Tax Credit is being utilized by more taxpayers than ever'some for the first time'as a means to offset their loss of (or reduction in) income. The Earned Income Tax Credit can result in either a tax credit to offset income tax due or a tax refund.
El Additional Child Tax Credit is a refundable tax credit that many people qualify to take advantage of. This credit is for taxpayers who have a qualifying child, but did not receive the full amount from the regular Child Tax Credit (worth up to $1,000 for each qualifying child).
El American Opportunity Tax Credit (AOTC) is available for the first 4 years of post-secondary education and allows for a tax credit up to $2,500 per student. Up to 40% of the total tax credit may be refundable, meaning that that even people who owe no tax can get an annual payment of the credit of up to $1,000 for each eligible student. This tax credit covers tuition and fees, as well as course materials.
El First-Time Home Buyers Tax Credit is an $8,000 housing tax credit for first-time home buyers only. A first-time home buyer is defined as someone who has not owned a principal residence during the 3-year period prior to the purchase of the qualifying home. The tax credit is equal to 10% of the home's purchase price (priced at $800,000 or less), up to a maximum of $8,000. Additionally, this tax credit does not have to be repaid unless the home is sold or is not used as the buyer's principal residence within 3 years after the initial purchase. Note that this federal housing tax credit has expired for most people.
Refund
A tax refund is issued when the amount of income tax that you paid is more than what you actually owed for that year. The IRS has an electronic system in place, called 'Where's My Refund? ' It's Quick, Easy, and Secure.' This is an online tool that can help you determine the status of your tax refund using the Internet. If you filed electronically, you will receive information about your refund within 72 hours after the IRS acknowledges receipt of your e-filed tax return. If you file by paper mail, it will take the IRS longer to process your tax return and you will not able to use the Where's My Refund? system for at least 3 weeks.
Amount You Owe
Los particulares tienen muchas opciones diferentes para pagar sus impuestos federales sobre los ingresos. Puede pagar electrónicamente (en línea) con tarjeta de crédito, tarjeta de débito o e-check (cheque electrónico). O puede pagar sus impuestos por correo postal con un cheque, una orden de dinero o un cheque de caja. Además, si desea pagar en efectivo, también hay una opción para ello.
Tanto si está presentando la declaración fuera de la fecha límite como si está pagando más tarde, el IRS aconseja a los contribuyentes que paguen la totalidad de lo que deben. Siempre es recomendable que pague tanto de lo que debe como pueda, y tan pronto como pueda. Cuanto más espere, más cuotas e intereses de demora se pueden acumular.
Installment Agreement — If you cannot pay the full amount due with your income tax return, you can ask the IRS if they will allow you to make monthly installment payments for the full amount or a partial amount. However, keep in mind that you will be charged interest and also possibly a late payment penalty on the tax not paid by the date your return is due, even if your request to pay in installments is granted.
Third Party Designee
By checking 'Yes' you are authorizing another person (tax preparer, family member, friend) to discuss your tax return with the IRS. Provide their name, phone number, and personal identification number (PIN) (they may choose any 5 digits). Note that you are not authorizing the designee to receive your tax refund, bind you to anything, or represent you before the IRS.
Sign Your Return
The 1040 tax form is not valid unless you sign it. If you are filing a joint tax return, your spouse must also sign the form.
Assemble Your Return
Make sure you gather all the appropriate documents (your 1040 form, plus any attachments or schedules) needed to file your return.
De clic AQUÍ to file your 1040 form online.
---