Top 2013 predictions for savers, spenders and taxpayers
Published: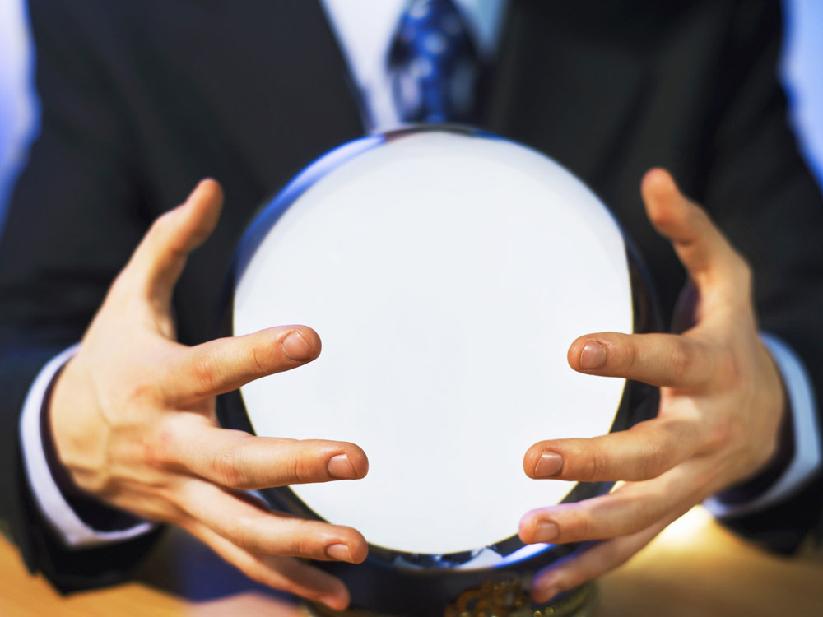 New Year's Eve bells will ring in more than confetti showers and new diets. For consumers, January 1 will usher in fresh laws, regulations and trends that will immediately affect their spending and saving power, regardless of "fiscal cliff" decisions.
Reuters Money Team tapped financial professionals for their top predictions about health care, real estate, credit cards, college costs and other topics.
Following are edited excerpts.
CREDIT CARDS
John Ulzheimer, president of consumer education at SmartCredit.com:
I think some people will start getting credit card offers in the mail who haven't gotten them in past few years.
The credit card issuers will go deeper into the FICO pool (a credit-scoring model) when it comes to prospecting, and so the people who do not have good credit – those with credit scores around 600 to 680 – will have access to credit again.
They'll think that's good, but they've already proven they don't know how to use it. It's like giving an alcoholic beer again. The worst thing you can do for somebody who has bad credit is saddle them with more debt.
REAL ESTATE
Svenja Gudell, senior economist for Zillow Inc:
We think that by the end of 2013 most markets will have hit a bottom. We will continue to see home values appreciate. We'll see inventory tighten up, and I think that home sales could keep climbing.
It's funny that this seems rosy. It's almost like we're getting back to normal. Any positive seems extremely amazing, but really we're on our way to getting back to normal.
TAXES
Kathy Pickering, executive director of The Tax Institute at H&R Block Inc:
The thing that we know is that your payroll taxes are going up. The payroll tax holiday has expired (so) everyone will see a 2 percent increase in their taxes, or a decrease in their take- home pay.
Bob Meighan, a certified public accountant and vice president of TurboTax, owned by Intuit Inc:
I think we will continue to see people remaining focused on saving.
For many taxpayers, the tax refund is the biggest financial payday of the year, bar none. It's close to $3000 on average. I think we'll continue to see people invest their tax refund in meaningful ways (such as) paying down debt. And then a smaller percentage (of the refund used for) non-essential things like travel or home improvements. I don't think we'll see people spending (the refund) on non-essentials, like big-screen TVs.
BANK ACCOUNTS
Anisha Sekar, vice president of credit and debit products for NerdWallet, a financial reviews website:
Banks will continue to raise fees – quietly, region by region. That will especially be the case in so-called shadow fees that consumers don't always notice, like overdraft charges and out-of-network automated teller machine fees.
And we will see extra cuts in bank services, with cheaper checking accounts that steer customers online and try to wean them off in-person services entirely. Pre-paid debit cards as an alternative to checking accounts will become more mainstream.
PAYING FOR COLLEGE
Mark Kantrowitz, publisher of Fastweb.com and FinAid.org, websites for planning and paying for college:
Grants will fail to keep pace with increasing college costs. Because the grants aren't keeping pace, college will become less affordable and it puts more of the burden on students and their families.
HEALTH CARE
Carrie McLean , senior manager, Customer Service & Retention at eHealthInsurance:
Health insurance consumers will find themselves more and more in the driver's seat. People haven't been thinking about the insurance market, but it's going to turn into a buyer's market.
In October 2013, that third quarter, people will see what is going to be available for January 2014. That's nine months away. Insurance companies will have to come up with those plans, and they will have to educate people about them.
Also, during next open enrollment, some employers may drop coverage because their employees will be able to get coverage through exchanges in 2014. That's a big deal. I think people will feel like they don't know enough about health insurance. And so it's going to be a matter of educating consumers.
RETIREMENT
Alison Borland, Aon Hewitt's vice president of retirement strategy:
I think we'll be seeing more creative and institutional solutions to help individuals to create that lifetime income stream, and annuities will be a piece of that.
INVESTMENTS
Marilyn Cohen, money manager and editor, "Bond Smart Investor":
The best-case scenario is that we collect our coupons without any runs, hits or errors. That would be a dream come true after all these years (of rising bond prices). But the worst-case scenario is that we have a major selloff and repricing, and that has some ugly consequences.
I don't know which of those it will be, but my guess is that it will be one or the other, nothing in the middle.
I think interest rates will stay in the same old trading range, but we'll have to watch the Federal Reserve and the inflation numbers and the credit spreads – and the politicians, too.
Tom Lydon, editor, ETF Trends:
(This) will be a great year for exchange-traded funds for four reasons. First, fixed-income ETFs continue to offer a wide variety of choices (domestically and globally) as investors search for yield and diversification.
Second, even though there is a concern about capital-gains taxes in 2013, there will be continued demand for dividend-oriented ETFs as many investors are under the $250,000 income level (targeted by President Obama for higher investment taxes) and also use ETFs in their qualified plans.
And third, money market reform will have to be resolved one way or the other. Some $2.8 trillion in money market funds are at play if they are no longer deemed safe. Look for Pimco Investments and Guggenheim Investments to compete for this money with their short-duration Treasury offerings – Pimco Enhanced Short Maturity ETF and Guggenheim Enhanced Short Duration Bond ETF.
Finally, if the global economy gets traction and investors gain confidence in equities again, a greater percentage of the money that left equity mutual funds in the last three years will go back into the market via ETFs. Investors appreciate the transparency, liquidity and low fees.
© Copyright 2012 Thomson Reuters.
---