Timeline: Events in U.S. IRS 'Tea Party' scrutiny scandal
Published: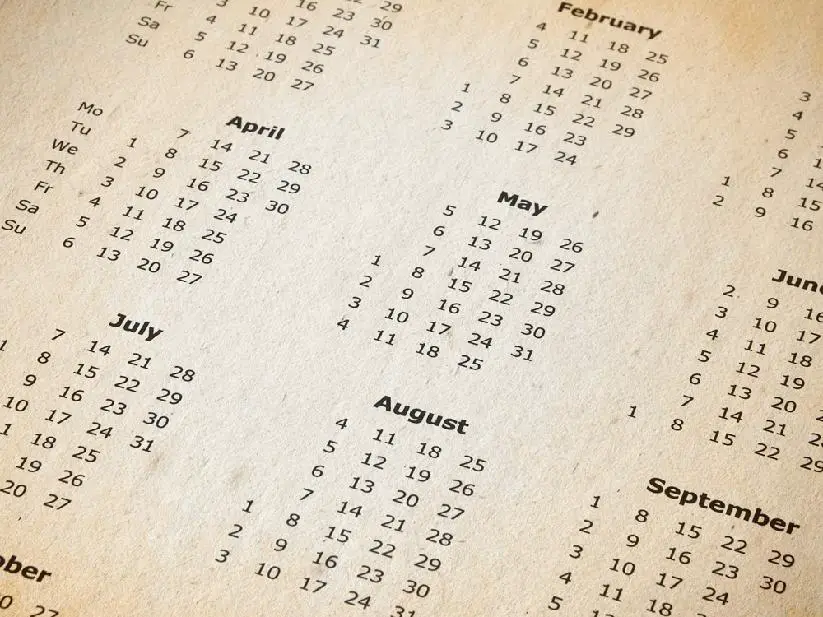 The U.S. Internal Revenue Service is under investigation for extra scrutiny it gave to conservative groups that applied for tax-exempt status, a practice that elicited complaints from the groups during the 2012 presidential election campaigns.
Following are some key events in the fast-developing scandal that has embarrassed the agency and poses another potential headache for the Obama administration at a time when Republicans continue to raise questions about the administration's actions related to the deadly assault on the U.S. mission in Benghazi, Libya, last September.
The timeline is based on documents from a U.S. Treasury Inspector General for Tax Administration (TIGTA) inquiry that Reuters obtained on Saturday, on IRS statements and on news reports.
January 2010 – The U.S. Supreme Court's "Citizens United" ruling lifts government limits on independent political donations by corporations and labor unions in federal elections, opening the door to a surge of increased political spending.
2010. Tax-exempt "social welfare" groups organized under Section 501(c)(4) of the U.S. tax code become an increasingly popular conduit for increased spending on both ends of the political spectrum, but especially by conservatives.
The number of applications sent to the IRS by groups seeking 501(c)4 tax-exempt status begins to increase sharply, rising to 3,400 in 2012 from 1,500 in 2010, according to the IRS.
Under law, 501(c)4 groups may be tax-exempt and they need not disclose the identities of their donors, but only so long as they do not endorse a specific candidate or political party.
March 2010 – The IRS starts singling out politically conservative groups with words such as "Tea Party" and "Patriot" in their names, as reported in applications to the agency for 501(c)4 status, for closer scrutiny, according to TIGTA.
November 2010 – In the mid-term U.S. elections, the Republicans win control of the House of Representatives, partly on a wave of support from conservative Tea Party activists.
Before the elections, political expenditure by more than 100 of the 501(c)4 groups was about $95 million, according to a study of federal disclosure documents by the Center for Public Integrity and the Center for Responsive Politics.
June 2011 – Lois Lerner, head of the IRS's tax-exempt groups unit, is briefed on the practice of applying extra scrutiny to conservative groups. She "instructed that the criteria be immediately revised," according to TIGTA.
July 2011 – The IRS screening criteria is broadened to cover "organizations involved with political, lobbying or advocacy" seeking tax exemption, according to TIGTA.
September 2011 – U.S. campaign finance watchdogs call for greater IRS scrutiny of certain conservative 501(c)4 groups.
January 2012 – The IRS further broadens its criteria for targeting 501(c)4 groups for extra scrutiny.
March 2012 – After Tea Party groups complain about their IRS tax-exempt application reviews, Republican members of Congress question then-IRS commissioner Doug Shulman. In hearings about the screening practices, Shulman denies the IRS is targeting tax-exempt groups based on their politics.
May 2012 – The IRS again broadens its criteria for targeting 501(c)4 groups for extra scrutiny.
August 2012 – Ten Republican senators warn Shulman in a letter not to buckle under to what they call pressure from Democrats as the IRS decides what to do about 501(c)4 groups.
By this point, the groups are raking in money and spending it on negative advertising. The groups include one run by Republican political operative Karl Rove's Crossroads GPS organization. President Barack Obama has one, too, under his Priorities USA group.
The IRS is trying to decide whether such groups fulfill legal requirements allowing them to remain tax-exempt.
Democratic Senator Charles Schumer issues a statement, calling the 10 Republicans' letter an "unsubtle threat … clearly designed to put a chilling effect on the agency's enforcement."
July 2012 – The IRS says it "will consider" changing the rules for 501(c)4 groups, responding to complaints that some of the groups are becoming too politically active.
November 2012 – President Barack Obama wins reelection over Republican challenger Mitt Romney. The Democrats regain some House seats and keep Senate control. Some first-term Congressional Tea Party favorites are not reelected.
Shulman step down when his term as IRS commissioner ends. He is replaced on an acting basis by IRS veteran Steven Miller.
May 2013 – The IRS's Lerner publicly apologizes for "inappropriate" targeting of conservative groups. Investigations are launched by congressional panels. The White House issues a statement of concern. An investigative report from an IRS watchdog office is expected to be made public soon.
© Copyright 2013 Thomson Reuters.
---