Taxpayers anxious and torn as April 15 nears
Published: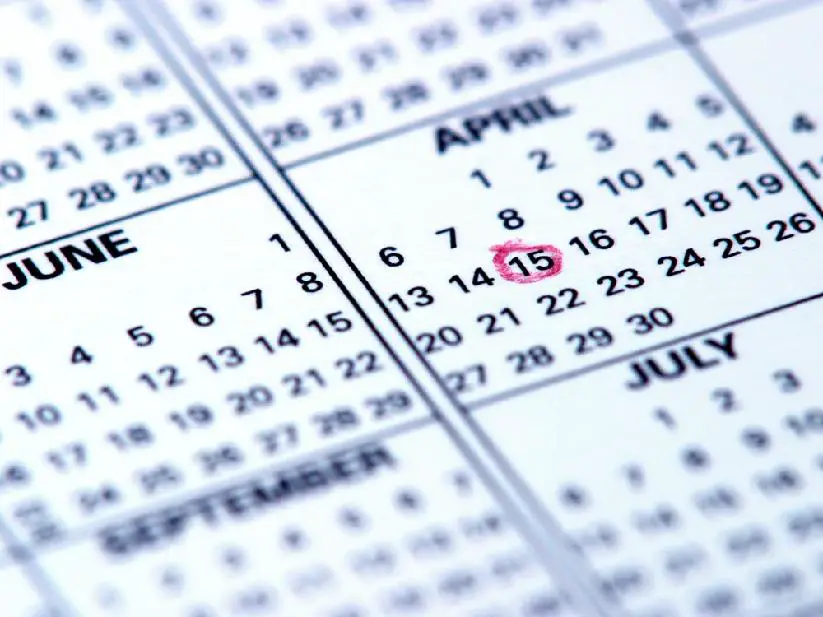 Surveys show tax burdens and boons failing to be figured into annual budgets.
NEW YORK (MainStreet) — Call it the best of times and the worst of times.
"It" is tax season, racing to a close as April 15 draws a bead on the millions of taxpayers who haven't filed their paperwork with Uncle Sam.
According to an April 1 study by Rasmussen Reports, only 61% of taxpayers had filed two weeks before the deadline. Another 25% said they would file by April 15, and another 7% planned to ask for an extension.
Here's a scary thought: The remaining 7% said they had no idea when or if they would file taxes this year. (The phone survey was taken March 29-30, and included 1,000 U.S. adults.)
Of the Americans who do plan on filing their taxes (and good luck to those who don't — you'll need it), the mindset is two-fold:
Americans are anxious about filing their taxes accurately, and with minimizing their tax obligations.
Americans are more than ready to grab those tax refunds, but most won't be spending the cash; they'll be saving it or using it to catch up on bills.
That's the opinion of Capital One, which conducted a survey of its own this month to figure out where Americans were on taxes this year, emotionally and financially. Some key takeaways:
A majority of Americans (51%) owe taxes this year.
Millennials are worried their check won't cut it: 29% of those age 18-24 are afraid their refund won't be as much as they expect, compared with 4% of those 65 and older.
Owing taxes (19%), not getting as much money back as expected (18%) and filing incorrectly (17%) are the biggest sources of anxiety among Americans when filing their returns.
65% of respondents do not calculate their tax payment into their annual budget.
In light of the renewed payroll tax, Americans are roughly split on either cutting back (42%) or keeping spending habits the same (44%).
READ: E-file by smartphone? Everyone''s doing it
The survey spells out that too many Americans are generally unaware of key issues affecting their tax payments and refunds.
According to Capital One, a minority — 42% — knew their take-home pay would be hurt by the elimination of the payroll tax holiday, but 30% said they had no idea they'd be out 2% on their paycheck as a result of the Jan. 1 budget deal by Congress and President Barack Obama.
In general, the people who knew they'd be lighter in the pocketbook as a result of the tax increase were more likely to save their tax refund.
"At a time when people are seeing smaller paychecks, now more than ever they should take a step back, evaluate their financial goals and consider saving their tax refund," said Mickey Konson, managing vice president for retail banking at Capital One Bank. "People tend to think of their tax refund as free money or an annual bonus, which makes it very tempting to spend it right away, but remember, that refund is your own money — without added interest."
Of the Americans who do plan on spending their tax refund on non-debt issues, most are opting for a vacation, clothing or accessories, or a gadget such as an iPad or smartphone. Saving may be the best idea. "Paying yourself first" with any refund, and building your savings account, is the way to go, Capital One says.
---