Tax official at center of scandal won't testify
Published: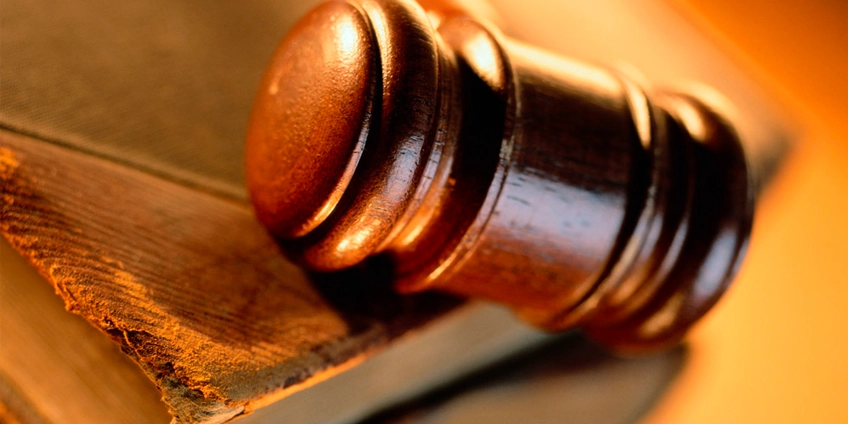 Lois Lerner, the Internal Revenue Service official at the center of a scandal about the targeting of conservative groups for extra tax scrutiny, plans to assert her constitutional right not to answer questions from a congressional committee on Wednesday.
"She has not committed any crime or made any misrepresentation but under the circumstances she has no choice but to take this course," Lerner's attorney, William Taylor, wrote on Monday to the chairman of the House Oversight and Government Reform Committee that is holding hearings into the IRS scandal.
Chairman Darrell Issa, a California Republican, has accused Lerner of providing "false or misleading" information to Congress last year about the IRS' treatment of conservative groups seeking tax-exempt status.
Since the targeting came to light on May 10, three congressional committees and the Department of Justice have started investigations into the matter.
Lerner's refusal to testify may only heighten interest over exactly which IRS workers in a Cincinnati, Ohio, office created partisan criteria, including search terms like "Tea Party" and "Patriots," to select certain groups' applications for special scrutiny.
Congressional investigators have said Lerner, the chief of the IRS tax-exempt unit, was the Washington-based official who learned in June 2011 that workers in a Cincinnati, Ohio, office were using such criteria and directed them changed.
Top IRS officials, however, have said they did not learn of the practice until nearly a year later.
In a May 14 letter to Lerner, Issa lists a briefing Lerner gave committee staff, a phone call between Lerner and staff, and two letters from Lerner to the committee. He said that Lerner told staff in early 2012 that criteria for tax-exempt applications had not been changed, and that the IRS's follow-up with conservative organizations was not unusual.
Issa stated that providing false or misleading information to Congress is a serious matter, with potential criminal liability. He cited Section 1001 of Title 18 of the U.S. Code, which generally prohibits materially false statements on matters under the jurisdiction of the federal government.
Lerner broke open the scandal by apologizing for the activity at an American Bar Association conference on May 10, in response to a planted question.
Lawmakers have criticized that disclosure strategy, saying they should have been told first about the findings of wrongdoing, considering their interest for more than a year in Tea Party complaints. It has come to light that White House and Treasury senior staff were consulted about the disclosure plan.
The rising political storm over the IRS has undercut President Barack Obama's second-term agenda as the president tries to negotiate a budget deal with Republicans and push a comprehensive immigration reform bill through Congress.
A report released May 14 by a Treasury Department internal watchdog said that for roughly 18 months starting in March of 2010, unnamed IRS workers in Cincinnati used the "inappropriate criteria." It also found that the criteria were changed back to include partisan terms in January 2012 after the office was ordered to stop using them in June 2011.
Staff for Issa and top panel Democrat Elijah Cummings on Tuesday questioned Holly Paz, a director in the Washington tax-exempt office.
Paz, among five mid-level IRS workers being interviewed by the panel's staff, confirmed the findings of the Treasury inspector general's report that the criteria was not directed by anyone outside the agency, according to a committee aide.
SUBPOENA
IRS spokesman Dean Patterson did not immediately have a comment on Lerner's status at the agency. Outgoing acting IRS Commissioner Steven Miller told the Senate Finance Committee on Tuesday that there were ongoing discussions about discipline for Lerner.
Lerner has secured a high-powered Washington lawyer in Taylor, of the firm Zuckerman Spaeder LLP. The law firm's website cites Taylor's experience with "high-profile civil and criminal matters, often under intense media scrutiny."
He defended Dominique Strauss-Kahn, the former managing director of the International Monetary Fund, against criminal charges related to a sexual assault accusation. The criminal charges were dismissed, and a related civil suit was settled.
Issa's committee on May 17 issued a subpoena to compel Lerner to testify at the hearing on Wednesday, the third such hearing in less than a week since the scandal first erupted.
Taylor said he had advised Lerner to assert her Fifth Amendment right in part due to allegations made by Issa that she had provided false and misleading information on four separate occasions last year.
The Fifth Amendment provides individuals with protection against self-incrimination.
Issa spokesman Ali Ahmad said in a statement on Tuesday that Issa remains hopeful that Lerner will ultimately decide to testify on Wednesday.
OTHER OFFICIALS GRILLED
During the Senate panel hearing on Tuesday, top IRS officials testified they were unaware for nearly two years of the agency's targeting of conservative groups and did not deliberately mislead lawmakers about the practice.
Exasperated senators repeatedly asked former IRS Commissioner Douglas Shulman, who led the agency from 2008 to 2012, and outgoing acting IRS chief Miller why they did not reveal the practice earlier. Republican Senator Orrin Hatch of Utah accused Miller of a "lie by omission."
In his first public statements on the growing scandal, Shulman told a Senate hearing he did not have "the full set of facts" about the targeting until the watchdog report was released last week. Miller, who testified at a House of Representatives hearing last week, told Hatch sharply that "I did not lie, sir."
Shulman is due to testify on Wednesday before the House panel, along with Treasury watchdog J. Russell George and Deputy Treasury Secretary Neal Wolin.
© Copyright 2013 Thomson Reuters.
---