Swiss private bankers feel the pinch
Published: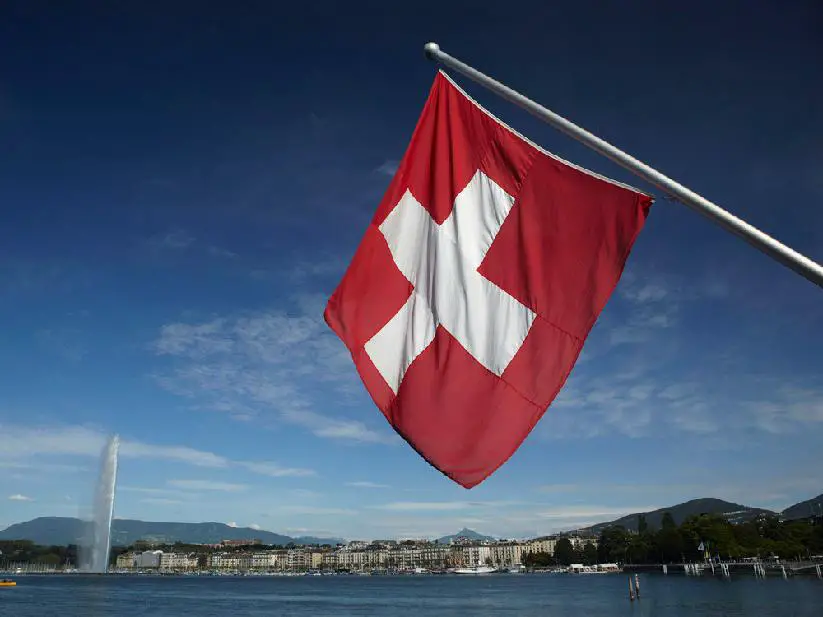 A corruption-fighting Nigerian politician points a gun at a Swiss banker and demands the names of his rich Nigerian clients. When the banker refuses, the delighted official produces a cash-filled briefcase and asks to open an account.
Times have changed since the scene from Jeffrey Archer's 1988 novel "Clean Sweep Ignatius", with Swiss private bankers facing the existential threat of Switzerland succumbing to pressure from the United States and others to settle disputes over untaxed assets held in its banks.
While official Swiss National Bank data show the world's wealthy held 5.3 trillion Swiss francs ($5.7 trillion) in the country at the end of 2011, revenues have tumbled since the financial crisis. Clients trade less and haggle more, while zero-level interest rates mean that banks cannot earn money on deposits, forcing them to rein in staff costs.
Wealth management chiefs Juerg Zeltner, of UBS, and Alexander Classen, of Coutts, said at the Reuters Global Wealth Management Summit in Geneva that job security in the industry is shakier and bonuses have fallen. Bankers elsewhere reported steep cuts to travel and entertainment budgets.
Yet few feel aggrieved enough by the falls in overall remuneration to risk switching banks.
"Once, top bankers could waltz from one employer to another, so long as they could bring fat client books with them," said one private banker, who asked not to be named. "But nowadays, nobody wants their books because they're full of black (untaxed) money."
LOYALTY SWITCH
Christoph Lechner, professor at the University of St. Gallen, said that the loss of the "sticky" money of untaxed clients has left bankers in a significantly weaker position when negotiating with their employers.
"Clients used to belong to their relationship managers," said Lechner, who has written several papers on private banking trends. "Nowadays, they belong much more to the bank."
Six private bankers and two industry consultants who spoke to Reuters confirmed that client loyalty has swung to the banks, rather than the bankers, since the financial crisis.
Tax scandals embroiling public figures including former French minister Jerome Cahuzac and former Bayern Munich football star Uli Hoeness have increased the level of public scrutiny on Swiss banks and bankers. International deals to root out untaxed assets could pile on yet more pressure.
Boston Consulting Group said last year that clients from western Europe could pull 250 billion Swiss francs from Switzerland because of deals to tax undeclared accounts, forcing banks to cut up to 15,500 of the 100,000 financial sector jobs to protect profits.
The Swiss market is awash with unemployed private bankers, said an industry consultant who works with several banks. She noted cuts at banks including EFG and Credit Suisse, plus the closure of LLB's Swiss arm.
NUMBERS CRUNCHED
When Swiss benchmark interest rates were 2.75 percent two years before the crisis, banks could buy risk-free government bonds, pay clients a lower rate and keep the difference, thereby making money even if clients didn't trade or pay asset management fees.
But Swiss rates, cut steadily through the financial crisis, have been at zero since mid-2011, eliminating the banks' ability to make money on interest rate differentials.
Nor can they stuff client portfolios with high-fee products without their clients' agreement after a Swiss Supreme Court ruling in October said that clients could reclaim commission payments charged without their permission.
"Private bankers used to get huge bonuses based on bringing in assets, but now it's how much money those assets generate," said one former private banker, most recently at Geneva-based Union Bancaire Privee.
Professor Lechner, however, does see a bright spot on the horizon for Swiss banks, which he said enjoy a level of trust not accorded to all their international counterparts.
"The euro crisis might channel new assets of concerned Italians or Spaniards into Switzerland," he said. "At least their money is unlikely to be confiscated like in Cyprus."
© Copyright 2013 Thomson Reuters.
---