Senior U.S. tax officials knew of extra Tea Party scrutiny
Published: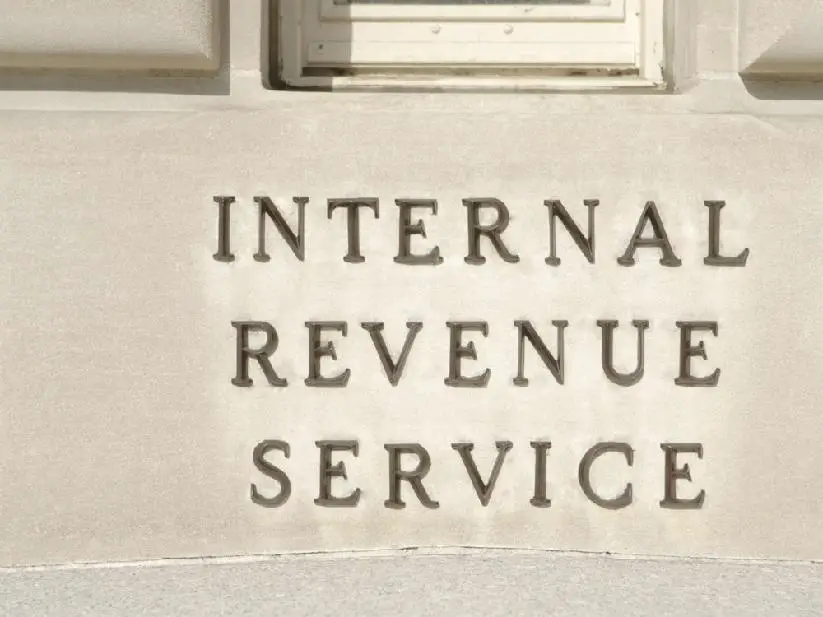 Higher-level U.S. Internal Revenue Service officials took part in discussions as far back as August 2011 about targeting by lower-level tax agents of "Tea Party" and other conservative groups, according to documents reviewed by Reuters on Monday.
The documents show the offices of the IRS's chief counsel and deputy commissioner for services and enforcement communicated about the targeting with lower-level officials on August 4, 2011, and March 8, 2012, respectively.
The two communications occurred weeks and months before Doug Shulman, then the commissioner of the IRS, told congressional panels in late March 2012 that no groups were being targeted for extra scrutiny by the tax agency.
The IRS has maintained that its senior leadership did not know for some time that lower-level agents were applying extra scrutiny to applications for tax-exempt status from groups with key words in their names, such as "Tea Party" and "Patriot."
The agency said in a statement on Monday that Steven Miller, who is now acting IRS commissioner, was first informed in early May 2012 that some groups seeking tax-exempt status had been "improperly identified by name" and subjected to extra scrutiny.
The controversy that has erupted over this practice drew comment on Monday from President Barack Obama, who said it would be "outrageous" if IRS staff targeted conservative groups.
He said anyone who did such targeting must be held fully accountable because the IRS must be neutral and nonpartisan.
The top Republican lawmaker in charge of IRS oversight set a hearing date for Friday to probe the practice, which burst into wider view last week at a legal conference where a senior IRS official apologized for it.
The controversy threatens to tarnish the image of the IRS, an independent government agency that has long maintained it is free of political influence.
WATCHDOG REPORT COMING
A report from the Treasury Inspector General for Tax Administration (TIGTA), an independent IRS watchdog, on the targeting of the groups is due to be made public this week.
Portions of it obtained by Reuters over the weekend listed the meetings that took place between lower-level staff and the unnamed senior officials.
Miller was IRS deputy commissioner for services and enforcement at the time of a March 8, 2012, e-mail exchange in which his office took part, according to the TIGTA documents. No individuals are names by TIGTA.
The watchdog's report reads that on March 8, 2012, "The Deputy Commissioner for Services and Enforcement requested that, if a taxpayer called about having to provide donor information, the determinations unit would allow them to not send the donor names," but be told they might need to provide them later.
Miller could not be reached for comment.
Miller has been leading the IRS following the November 2012 departure of Shulman, who stepped down as chief of the agency when his term expired. Miller also remains deputy commissioner for services and enforcement.
The TIGTA documents also mention an August 4, 2011, meeting about the targeting between lower-level officials and the office of the IRS chief counsel, but again, no names are listed.
William Wilkins was then, and is now, the IRS chief counsel. He could not be reached for comment.
The IRS chief counsel's office employs about 1,600 lawyers and it was unclear who among them might have taken part in the discussions with lower-level officials. The IRS has roughly 90,000 employees.
WHEN DID IRS LEADERS KNOW?
How much the IRS leadership knew about the targeting, and when, are two of many questions still unanswered in the controversy.
IRS agents in a Cincinnati field office in 2010 started using keywords – such as "Tea Party" and "Patriot" – to sift through thousands of groups' applications for tax-exempt status and pick out ones for possible closer scrutiny.
The procedure emerged at a time of controversy about tax-exempt groups organized under U.S. tax law 501(c)4. Such groups multiplied after the U.S. Supreme Court's 2010 "Citizens United" ruling that relaxed campaign finance rules.
New applications for tax-exempt status poured into the IRS in 2010. Most, but not all, were from conservative groups. The agency came under pressure to deal with the volume and to ensure that the groups were following the 501(c)4 rules.
These state that 501(c)4 groups need not disclose their donors and may spend money on advertising around general issues, but they may not endorse specific candidates or parties.
LERNER APOLOGIZES
Lois Lerner, head of the IRS tax-exempt organizations office, set off a firestorm at the Washington legal conference on Friday when she apologized for the targeting, which conservatives had complained of for years.
Floyd Williams, who was chief of legislative affairs when he left the IRS in 2012 after serving at the agency for nearly 16 years, said the agency's decisions are very decentralized.
"I would drop over dead if there were any indication that the White House was involved and I would say the same with Treasury," Williams said. "It is deliberately decentralized because of the notion that the political people should not be involved in the day activities."
© Copyright 2013 Thomson Reuters.
---