Obama says tax hike has to come first in "fiscal cliff" deal
Published: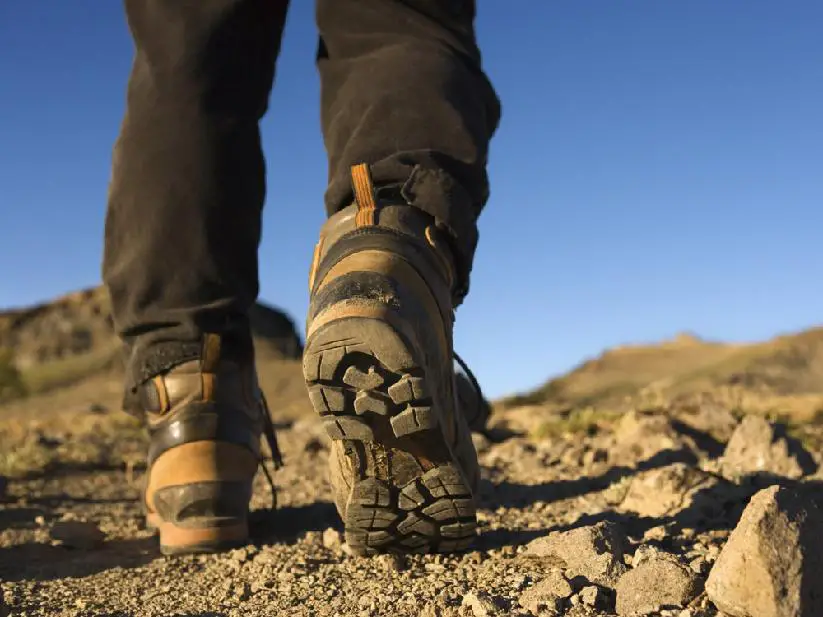 President Barack Obama said on Wednesday that Republicans would have to agree to raise taxes on the wealthy as the first step in a budget deal that would prevent a dysfunctional Washington from pushing the economy into recession.
In his first news conference since winning re-election last week, Obama said he would be open to considering Republican priorities like entitlement reform and other ways to raise tax revenue as part of a broad-based deal to set the nation's finances on a sustainable course.
But he said Republicans in Congress would first have to agree to his top priority in the complex negotiations aimed at preventing $600 billion in tax increases and spending cuts from kicking in at the beginning of next year, a toxic combination known as the "fiscal cliff" that could strangle the weak economic recovery.
"What I'm not going to do is to extend further a tax cut for folks who don't need it," Obama said, shortly before meeting with a dozen corporate executives who are pushing for a quick resolution.
Despite all the post-election talk about cooperation between Democrats and Republicans, the two sides seemed to be hardening their positions and Washington girded for a round of brinkmanship that could cast a pall of uncertainty over the economy through the Christmas holidays.
Republican leaders said Obama's stance had little chance of becoming law, while Democrats said a bill that passed the Senate a few months ago that would raise taxes on the wealthy should serve as the starting point. "It's our bill or bust," a Democratic Senate aide said.
Both Republicans and Democrats want to keep low income tax rates in place for middle-income and low-income households, but Democrats say the wealthiest 2 percent should revert to the higher rates that were in place in the 1990s.
Obama made increased taxes on the wealthy a centerpiece of his re-election campaign, and polls show public opinion is on his side. Obama is reaching beyond Washington to ramp up pressure on Republicans and has already met with labor and liberal groups to build support.
Several of the chief executives who met with Obama on Wednesday support his stance that any budget deal must include tax hikes as well as spending cuts.
"There is a very good understanding that those of us who are more wealthy are going to have to pay more," Honeywell International Inc. Chief Executive Dave Cote told CNBC after the meeting.
Cote served on the Simpson Bowles presidential commission that called for a mix of tax increases and spending cuts in 2010 and, along with three other business leaders at the meeting, is involved with an ad-hoc lobbying campaign advocating that approach.
Wal-Mart Stores Inc. Chief Executive Mike Duke issued a statement after the meeting calling for a deal that includes additional revenue, although he did not mention tax increases.
But other business leaders say any tax increases could hurt job creation and small-business growth.
The U.S. Chamber of Commerce released a letter, signed by more than 200 business groups, calling on Obama to find budget savings by scaling back benefits rather than raising taxes.
Obama's relationship with the U.S. business community has been strained over much of his first term, and it is unclear how much support he will muster from executives who in many cases backed Mitt Romney, his Republican rival for the presidency.
Xerox Chief Executive Ursula Burns said the corporate executives did not get into specifics with Obama. "What we did from a business perspective is listen and try to give some constructive feedback as to where what side of the fences we would fall on," she told reporters.
RATTLING REPUBLICANS?
The meeting could rattle Republicans who are licking their wounds after last week's election, which gave Obama another four years in office and sent more of his Democrats to Congress.
More voters would blame Republicans than Obama if the two sides failed to reach a deal to avert the "fiscal cliff," according to a Pew Research Center/Washington Post poll.
If the two sides do not agree on a deal by the end of the year, tax rates on income and investments will rise for all Americans, and government programs from the military to education will face deep, across-the-board cuts. Business tax breaks for everything from wind power to research costs would expire as well.
That could push the unemployment rate from its current level of 7.9 percent to 9.1 percent by the end of next year, according to the Congressional Budget Office.
The deadline comes from years of dysfunction as lawmakers and presidents have postponed tough budget decisions.
Republicans firmly oppose raising tax rates, but they have suggested raising more revenue by limiting some tax breaks.
Obama said that approach on its own would not raise enough revenue to forgo rate hikes. But he indicated that he might be willing to accept less than the $1.6 trillion in new revenue that he included in his budget proposal earlier this year.
"I don't expect the Republicans simply to adopt my budget – that's not realistic. So, I recognize we're going to have to compromise," he said.
Democrats in Congress want the negotiations to concentrate heavily on tax increases rather than further spending cuts before the end of the year, an aide said, although they would be willing to consider other elements down the road. Many Democrats feel they made a tactical error in earlier budget talks by examining possible spending cuts before turning to taxes.
Republicans urged Obama to drop his insistence on tax hikes to reach a deal as quickly as possible.
"Frankly, we don't have time to waste on offers that are going nowhere," Republican Representative Dave Camp, the top tax writer in the House, said in a prepared statement.
Obama and Republicans could settle on a temporary deal that would give them more time to reach a compromise, or agree to the outlines of a far-reaching plan that could boost the economy in the short term and rein in the country's debt over the coming decade.
They could also fail to reach a deal entirely and plunge the economy off the fiscal cliff.
Some Democrats have suggested that scenario could give them more leverage when income tax rates rise automatically on January 1 to levels that were in place during the 1990s. By that line of thinking, Republicans might be more willing to agree to a tax deal that would lower rates back to their current levels for most taxpayers.
That idea clearly spooks corporate America. Some business leaders say the uncertainty is already weighing on the economy as corporations sit on more than $1 trillion in cash rather than putting it to work.
Hiring may slow toward the end of the year as employers postpone major decisions until there is more clarity, consulting firm Challenger, Gray & Christmas said.
The S&P 500 index slid on Wednesday to its lowest level since late July as investors worried about the budget talks.
"I think we will have a last-minute cliffhanger solution," said Michael Cheah, a portfolio manager at SunAmerica Asset Management. "In the meantime, the market is going to get punched every day."
© Copyright 2012 Thomson Reuters.
---