IRS officials thwart lawmakers' quest for answers on IRS scandal
Published: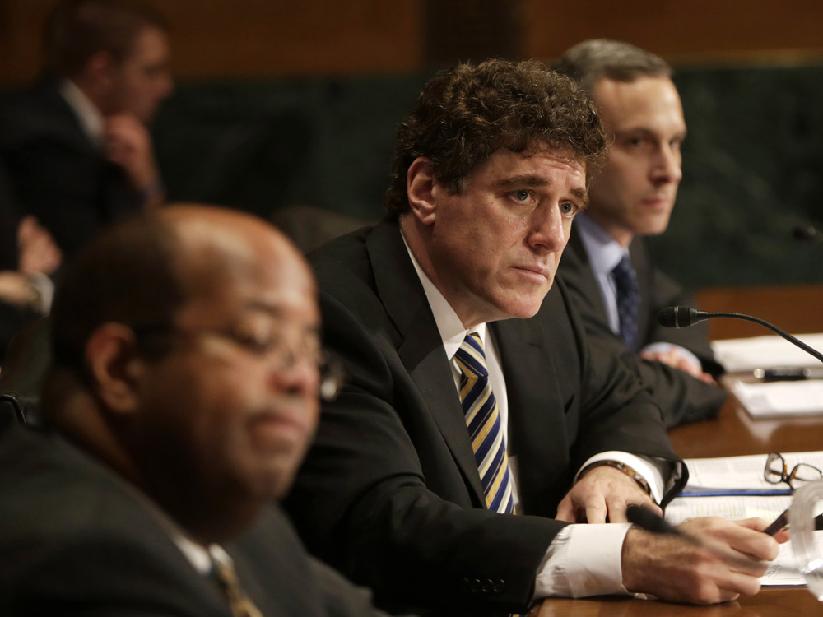 Three congressional hearings during the past week have allowed lawmakers to vent their anger at the U.S. tax agency for its targeting of conservative groups for extra scrutiny, but the sessions have yielded few answers about who was responsible.
The frustration on Capitol Hill seemed to reach a crescendo on Wednesday when Lois Lerner, the Internal Revenue Service official who first acknowledged the targeting – and the day's star witness before a House panel – refused to testify.
Lerner, whom lawmakers have accused of providing false information to Congress because she did not tell them about the problems in the office she leads before revealing them at a lawyers' conference on May 10, told lawmakers that she had done nothing wrong.
She then invoked her constitutional right not to incriminate herself, and declined to answer questions.
"I have not broken any laws. I have not violated any IRS rules or regulations, and I have not provided false information to this or any congressional committee," Lerner told the House Oversight and Government Reform Committee.
"Because I am asserting my right not to testify, I know that some people will assume that I have done something wrong. I have not," she said.
The scene marked the latest in a series of failed attempts by lawmakers to pry details from high-level IRS officials about who precisely was responsible for targeting conservative groups that have sought tax-exempt status since 2010.
The scandal over what a Treasury inspector general called "inappropriate" targeting of groups with names that included terms like "Tea Party" and "Patriot" by the IRS has become a distraction for Democratic President Barack Obama as he pursues an ambitious second-term agenda.
And as Republicans in Congress seek to determine whether the White House might have had a hand in encouraging the extra scrutiny of populist groups that seek lower taxation and less government, the scandal has fueled Republicans' portrayals of an indifferent, overreaching federal bureaucracy.
The Justice Department has opened a criminal probe into the targeting scandal.
On Wednesday, former IRS Commissioner Douglas Shulman, who unlike Lerner had appeared at a Senate hearing on Tuesday, again was asked who was behind the targeting done in the IRS office in Cincinnati, Ohio.
And again, Shulman said that he had no names to provide. Like outgoing acting IRS commissioner Steven Miller, whom Obama has fired, Shulman also rejected accusations that he had misled or lied to lawmakers about the matter.
"I answered truthfully based on the information that I had at the time," Shulman said.
Shulman's answers did not satisfy many lawmakers. "Either there was a cover-up or an extreme lack of curiosity on your part," said Republican Representative Mark Meadows from North Carolina.
House Oversight Chairman Darrell Issa released documents including internal emails between Cincinnati workers and Holly Paz, an IRS director in Washington who led an internal review of the matter in 2012. They seem to confirm the Treasury inspector general's conclusion that low-level employees came up with the controversial criteria.
"This is criteria the screening group came up with," Cindy Thomas, a Cincinnati-based IRS employee wrote to Paz in a June 2, 2011 email.
'THAT'S NOT THE WAY IT WORKS'
Issa and lawmakers on both sides of the aisle became exasperated that the officials on Wednesday provided so few answers about the scandal and whether there was a cover-up.
Lerner is seen as central to the scandal because she was alerted in June 2011 that the partisan criteria were being used, and she ordered them changed. They were then changed back in January 2012 to focus on the policy positions of organizations, but is it not clear who changed them.
Issa and other Republicans also questioned whether Lerner technically waived her Fifth Amendment right against self-incrimination by reading an opening statement declaring her innocence.
Republican Trey Gowdy of South Carolina demanded that she stay to answer questions, drawing applause from the crowd in the hearing room. "You don't get to tell your side of the story and then not be subject to cross-examination. That's not the way it works," Gowdy said.
Lerner has hired high-powered Washington attorney William Taylor to help defend her against accusations from Issa that she provided "false or misleading" information to Congress last year about the IRS' treatment of conservative groups.
Taylor, of the law firm Zuckerman Spaeder, told Reuters in an interview on Wednesday that there was no point in Lerner agreeing to answer lawmakers' questions at the hearing.
"Why should she go up there and confront people who have already decided she has done something wrong?" Taylor said.
After conferring with aides, Issa dismissed Lerner from the hearing but said he might call her to testify in the future.
CONGRESS IN THE DARK
At Wednesday's hearing, frustrated lawmakers repeatedly criticized former IRS chief Shulman and J. Russell George, the Treasury inspector general who published a watchdog report on the practice last week, for not alerting Congress to the practice earlier.
Democratic Representative Stephen Lynch of Massachusetts warned their failure to be more forthcoming could force the appointment of a special prosecutor to look into the scandal.
Issa noted that the IRS internal review uncovered the policy of scrutinizing conservative groups in May 2012 and that top officials, including Miller, were made aware of the findings but did not alert Congress for nearly a year.
He also questioned why George's investigators looking into the targeting allowed IRS officials to be present during interviews with subordinates, and he criticized the inspector general for waiting 10 months to give the committee information on the targeting.
George said it would have been "impractical for us to give you partial information that may not be accurate."
Shulman repeated testimony he gave at the Senate hearing on Tuesday that he did not know the full details of the targeting for two years after it started in 2010. Issa told Shulman, "If you didn't know, you were derelict in your duty."
Representative Elijah Cummings of Maryland, the ranking Democrat on the panel, criticized Shulman for not correcting congressional testimony he gave in March 2012 denying that targeting was occurring, after learning the results of the IRS internal review in May 2012.
"Why didn't you ever come back to the Congress to explain that you were mistaken?" Cummings asked.
"I didn't have all the facts, I didn't know what was on the list, exactly how it was used," Shulman said. He later acknowledged he "would have answered differently" in March 2012 if he had known what he did in May 2012.
Cummings also said the panel would like to hear from Daniel Werfel, the White House budget official who started on Wednesday as the new IRS head after Obama fired Miller last week.
Werfel is conducting a 30-day review of the IRS and is due to report back to Obama about how to correct failures that led to the targeting and how to hold IRS staff accountable for inappropriate actions.
© Copyright 2013 Thomson Reuters.
---