Four key questions in the unfolding IRS scandal
Published: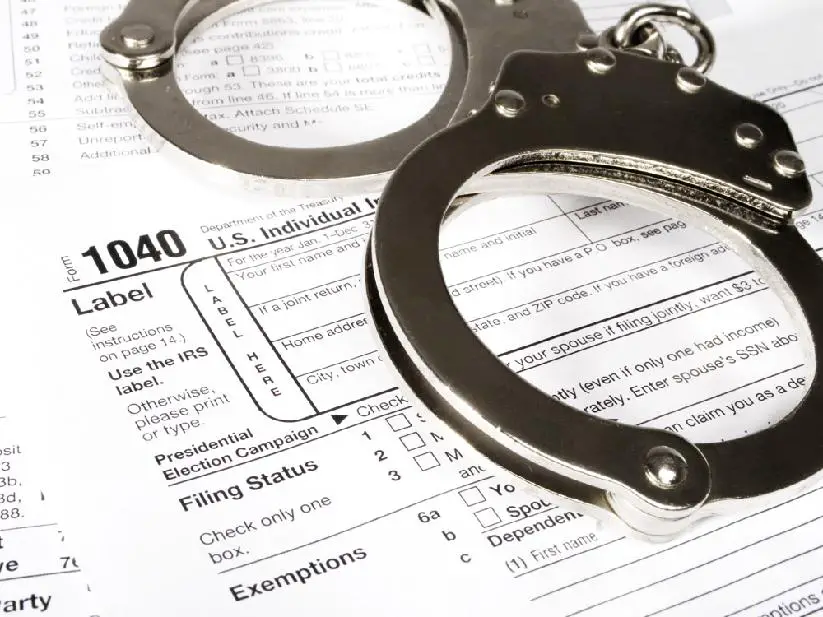 Congressional and Justice Department investigators are examining the Internal Revenue Service over its inappropriate scrutiny of conservative groups that applied for tax-exempt status.
President Barack Obama, seeking to contain the fallout as he pushes his second-term agenda, has denounced the behavior as "outrageous." After a Treasury Department report last week confirmed the targeting by the IRS, the tax agency became the focus of a criminal probe by the Justice Department.
The report by a Treasury inspector general found that for 18 months starting in early 2010, IRS workers in Cincinnati, Ohio, used "inappropriate criteria" – such as the use of words like "Tea Party" and "Patriots" – to flag groups for extra scrutiny.
But the report left many unanswered questions:
WHO DECIDED THE CRITERIA FOR THE EXTRA SCRUTINY?
The Treasury report said investigators "could not specifically determine who had been involved in creating the criteria." Asked who was responsible, Steven Miller, the outgoing head of the IRS, told the House of Representatives Ways and Means Committee on Friday, "I don't have names for you."
That comment led to more questions – over whether Miller knows who was responsible for the targeting of conservative groups and won't say, or whether he doesn't know. Look for lawmakers to press him on that point when he appears before the Senate Finance Committee on Tuesday.
More broadly, it is unclear whether government higher-ups are protecting lower-level workers in Cincinnati. The lack of clarity also may stem from genuine confusion about who was responsible in the Cincinnati office, which experienced significant turnover and included "acting" managers.
The key issue is whether the criteria used to identify tax-exempt applications for extra scrutiny were created by overwhelmed workers who were seeking to organize applications – or whether the effort was politically motivated. It is also unclear why, after IRS officials ordered the inappropriate criteria removed in mid-2011, similar criteria were imposed in January 2012 before being set aside again five months later.
WHAT DID OBAMA AND HIS TOP AIDES KNOW, AND WHEN?
Republicans are accusing the White House of using the IRS to target political enemies and are alleging a cover-up. Such complaints are rooted in the notion that Obama or his top aides might have known about the IRS' targeting of conservative groups before the election last November, and kept it quiet.
It is clear that some senior aides to Obama – like many lawmakers on Capitol Hill and anyone who read the Treasury inspector general's website – knew well before the report's release last week that Treasury was investigating complaints that the IRS had targeted conservative groups.
J. Russell George, the Treasury Department's internal watchdog, said that Deputy Treasury Secretary Neal Wolin, an Obama political appointee, learned nearly a year ago that a probe into targeting by the IRS had begun.
In July 2012, George also informed House Oversight Committee Chairman Darrell Issa, a California Republican, about the probe.
Treasury Secretary Jack Lew said he was first briefed in mid-March that there was an ongoing investigation.
On Monday, White House spokesman Jay Carney said that White House counsel Kathryn Ruemmler was notified about the probe's preliminary findings on April 24 and that she later informed Chief of Staff Denis McDonough what she had heard.
Carney also said Ruemmler decided "it was not necessary or appropriate to inform the president" before the probe was done.
Obama said he learned about the inappropriate behavior from the media on May 10, when the report was released.
So far, there is nothing to indicate that Obama or his administration tried to suppress any information about targeting by the IRS from becoming public before the election.
On Monday, Carney also said the White House was not involved in the unusual way in which the IRS first acknowledged the targeting. The matter came to light because of a planted question to Lois Lerner, head of the IRS tax-exempt organizations office, at a lawyers' conference on May 10.
The inspector general's report said investigators had found no evidence that the IRS' targeting of conservatives was influenced by anyone outside the tax agency.
DID IRS OFFICIALS LIE TO CONGRESS?
Republicans say that IRS officials intentionally withheld information about political targeting, after lawmakers periodically questioned them about complaints from Tea Party groups.
The Treasury report indicates that the offices of the IRS' chief counsel and deputy commissioner for services and enforcement communicated about the targeting with lower-level officials on August 4, 2011 and March 8, 2012, respectively. That was before Doug Shulman, then the IRS commissioner, told congressional panels in late March 2012 that the tax agency was not targeting any groups for extra scrutiny.
Miller, the acting head of the IRS who was fired last week, and Lerner have known about the probe for about a year and do not appear to have briefed Congress before May 10. That is why Republicans are accusing them of misleading Congress.
WERE ANY CRIMES COMMITTED?
U.S. Attorney General Eric Holder said last week that the Justice Department will consider charges regarding the denial of civil rights to members of conservative groups, IRS rules for U.S. government employees and the Hatch Act, which bans civil servants from certain partisan political activity.
Holder also said the department would weigh whether IRS officials or others made false statements to Congress or investigators.
George, the Treasury watchdog, testified last week that his office's initial review did not detect any criminal intent. At that hearing, Miller said, "It's my belief that what happened here wasn't illegal."
© Copyright 2013 Thomson Reuters.
---