Regain Your Life in 3 Easy Steps

It's Fast. It's Confidential. It's Free.
Step 1: Protection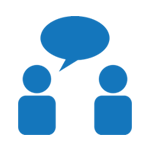 Our experienced professionals will hear your case and provide you a free tax analysis showing you the best resolution to your problem, guaranteed.
Step 2: Investigation
Our Investigation process involves both the IRS and/or the appropriate State Taxing authority on your behalf in order to obtain a complete record of your account.
Step 3: Resolution

Our team is here for you and our goal is to not only fix your tax issues, but to keep you tax debt free in the future.
Get Help Now
Assistance From Tax Professionals
We've worked with over 50,000 clients to help resolve tax problems and resolved over $400 Million in tax liabilities. If you are in debt to the IRS, and back taxes are becoming a burden on your life, seeking assistance from professionals can help solve the issues. We understand the pressure you face and how to turn your situation around protecting your livelihood.

Do You Owe IRS Back Tax?
Tax professionals can help if you owe money to the IRS. Regain peace of mind with a free consultation.