College costs stall as borrowing falls, study says
Published: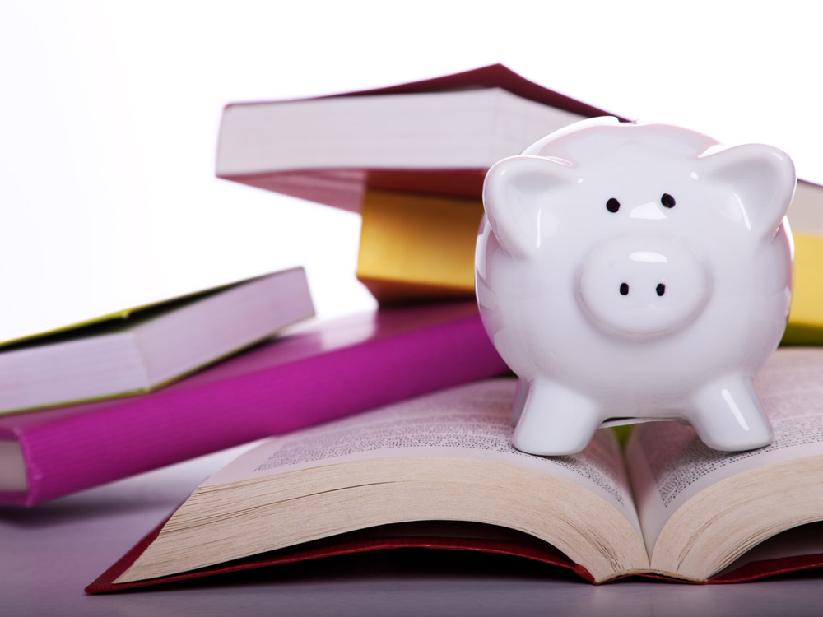 Rising U.S. college costs hit a ceiling this fall and student borrowing dropped for the first time in 20 years, according to data released by the College Board.
Tuition and fees for in-state students at public four-year institutions rose 4.8 percent, averaging $8,655 for the 2012-2013 school year, the College Board said. That is the smallest annual increase in 12 years.
When adjusted for inflation, student borrowing dropped by four percent during the 2011-2012 academic year, the most recent data available.
Costs at private, non-profit, four-year institutions increased 4.2 percent to $29,056 for the current school year from $27,883 in 2011-2012.
About two-thirds of full-time students receive at least some grant aid such as Pell Grants, veteran benefits or federal tax credits. Thanks to this aid, students now pay an average net price of just over $2,900 for tuition and fees at four-year public universities.
Experts attribute the slowdown to the massive wave of federal aid that was offered to students from 2009 and 2010 to combat the sagging economy. But those incentives are leveling off and families should expect college costs to jump again at a more rapid rate, according to Sandy Baum, senior policy analyst at the College Board.
"The burden on students is rising. The federal government cannot and will not continue their (subsidies) at the same rate," Baum said.
FAMILIES PAY MORE
Overall, federal grants declined to $49 billion last year, after doubling from $26 billion in the fall of 2008 to $52 billion for the 2010-2011 school year, according to the College Board.
Policy changes, falling enrollments and economic conditions are all factors behind this drop. A significant cause was the end in 2011 of a three-year experiment that allowed students to qualify for two Pell Grants per calendar year and attend school year-round. Secretary of Education Arne Duncan has said the decision to cut the program was made in order to sustain the Pell's maximum grant at $5,500 amid budget deficits.
As a result, the average family is now paying $960 more per year for a public college education than it was three years ago, a 49 percent increase in net costs, the College Board said.
Families shelling out more from their own savings is one option to cover soaring costs. But going forward, "the most obvious way to cover the gap left by less aid is more student loans," said Lauren Asher, president of The Institute for College Access & Success.
In addition, an estimated 13.1 million taxpayers benefited from federal tax credits and deductions in 2010. One of the most popular is the American Opportunity Tax Credit, which allows qualifying families to claim up to $2,500 each year for four years. The credit is 40 percent refundable, which means families that qualify for the full $2,500 can receive $1,000 of the credit in cash. The rest is applied to their tax liability.
The American Opportunity Tax Credit, however, is set to expire at the year-end and revert back to the Hope Credit, dropping the maximum credit to $1,800 and making it no longer refundable. Unlike Pell Grants, Baum notes, this change could impact all families making less than $180,000 rather than just low-income ones.
WOMEN LAGGING
New research also shows that female students are struggling more than men with their loans because of income disparities, according to a separate study released on Wednesday by the American Association of University Women (AAUW).
Women who graduated from college in 2009 — the most recent year that data was available — earned 82 cents for every dollar their male counterparts made one year after graduation, according to the AAUW. As a result, women may be walking away from college with a higher percentage of loans relative to their income.
"Nearly 50 percent of women were paying more in loan payments than they can reasonably afford," said Catherine Hill, author of the AAUW report, citing federal guidelines that consider 8 percent of earnings a manageable student loan burden after basic expenditures. That compares with 39 percent of men. Twenty percent of women paid 15 percent or more of their earnings to student loans, compared with 15 percent of men.
The impact of the wage gap will continue to compound over time, said Sarah Jane Glynn, a policy analyst at the Center for American Progress who studies women and work.
"It affects the jobs women take, where their families live, even how much they save for retirement," Glynn added.
© Copyright 2012 Thomson Reuters.
---